Payment methods are very important to customers. You can decide which payment channels you want to make available to your customers. The basic payment channel is cash payment.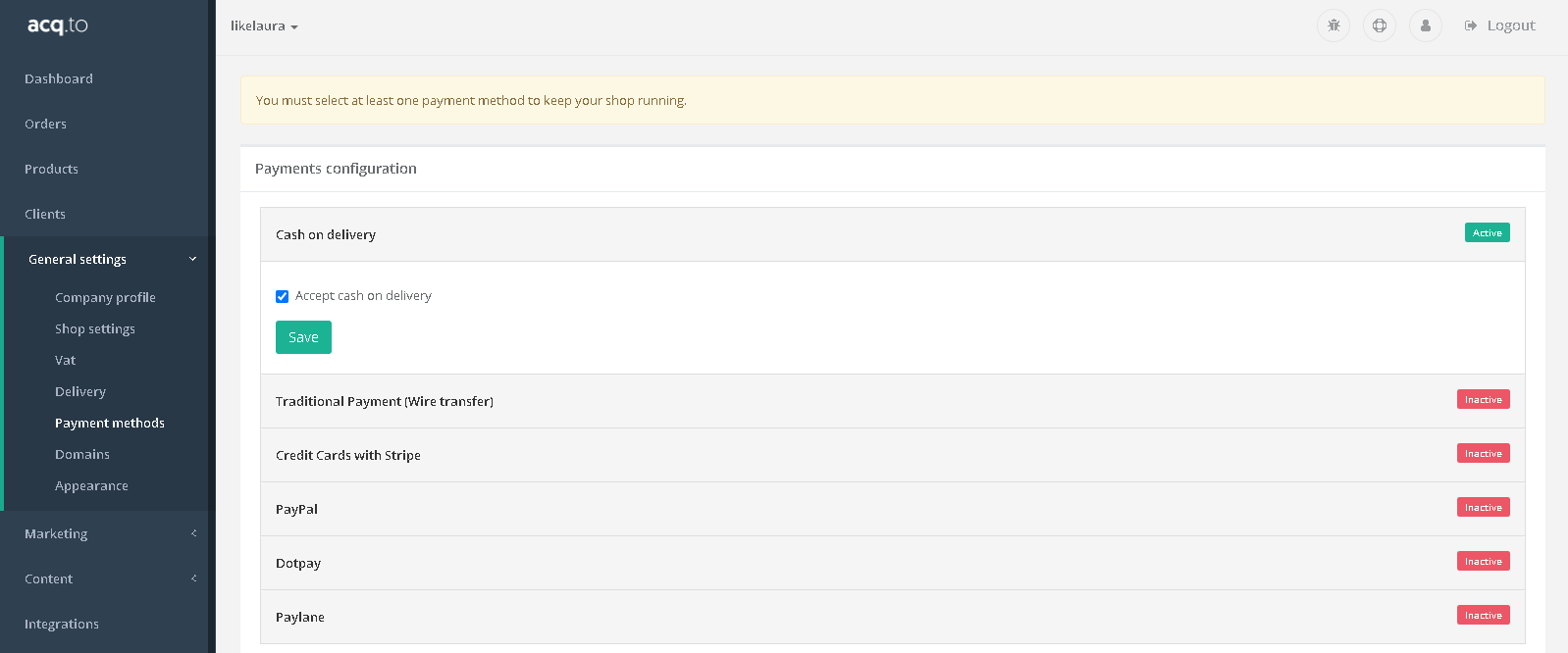 You can turn off cash payments at any time.
WARNING!
For your site to be active, you must have at least one active payment channel, otherwise, the site will not accept orders from customers.
Traditional transfer: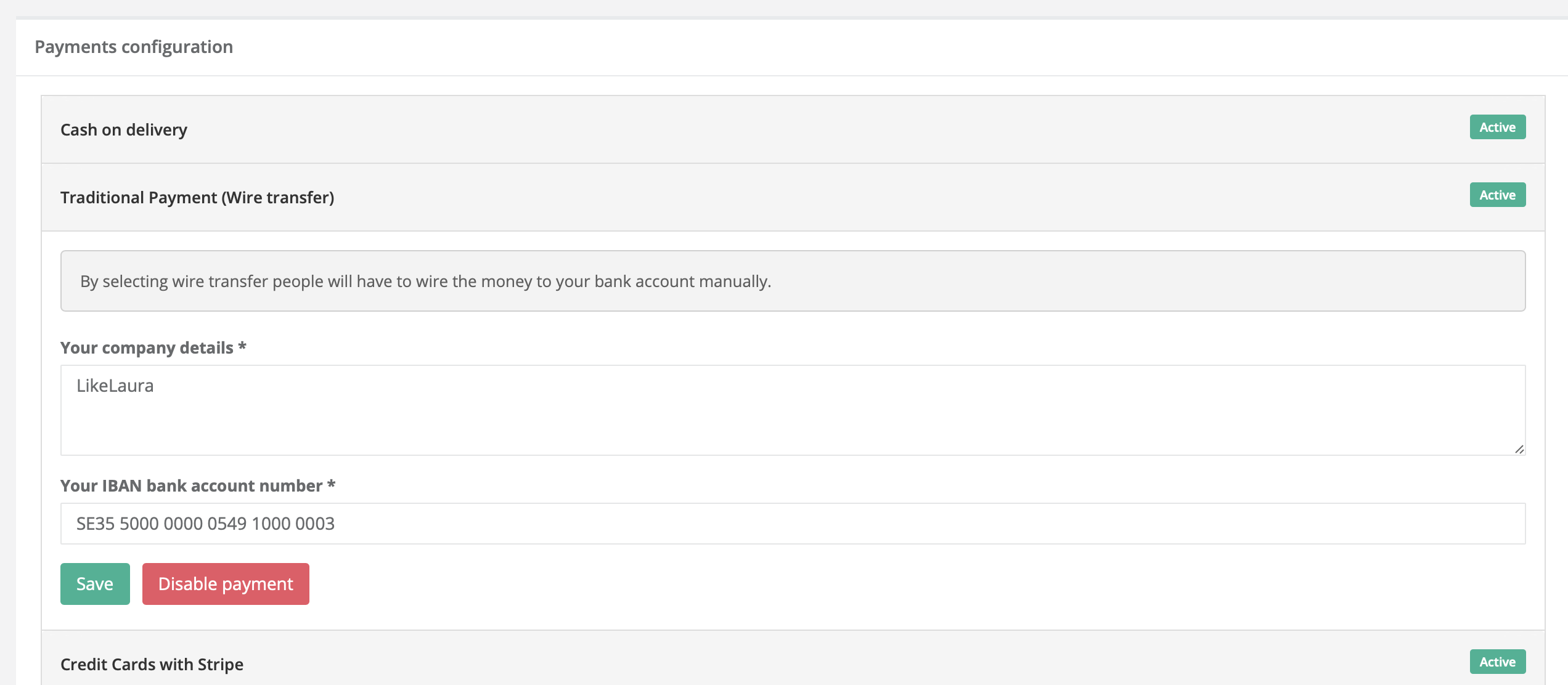 Traditional transfers are possible, however, this is not the recommended payment option for online orders. Orders are processed immediately, but the waiting time for the transfer may be longer. Nevertheless, you have this option to choose.
WARNING!
The system does not automatically check transfers in the bank; you must manually check the transfers and mark which orders are paid.
Credit Cards or Online transfers
The Stripe configuration option gives you an opportunity to configure a payment method based on credit cards.
WARNING!
In the case of e-transfer payments, the system will automatically receive information about paid orders and change their statuses.